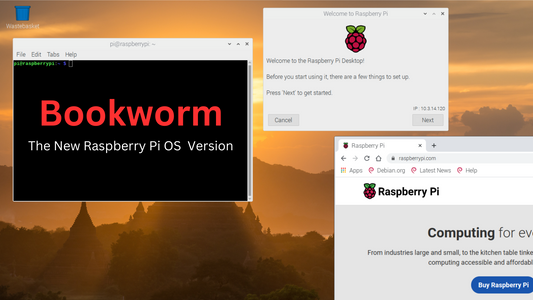 Introducing Raspberry Pi OS Bookworm: A Deeper Look at the Latest Update
Raspberry Pi has recently unveiled the latest version of its Raspberry Pi...
Subscribe to our newsletter and receive a selection of cool articles every weeks
Raspberry Pi Announces Debug Probe: A Plug-and-Play Debug Probe Kit for $12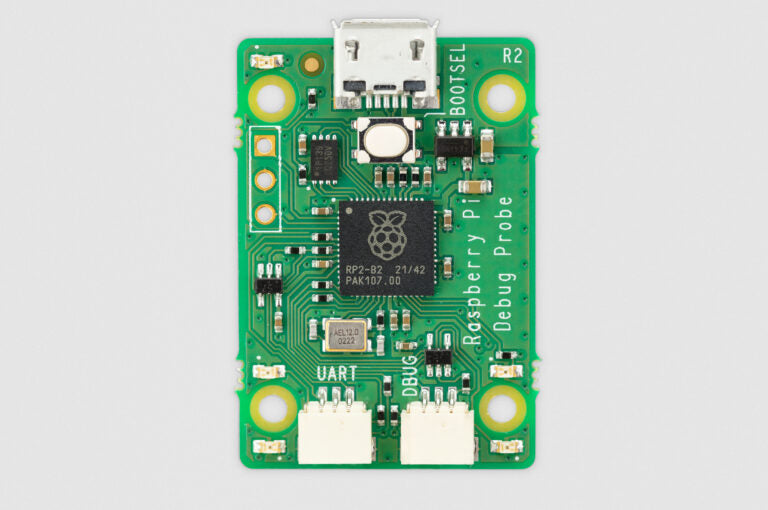 Raspberry Pi has been a popular choice for hobbyists and professionals alike due to its versatility and affordability. From a tiny computer to a media center, the Raspberry Pi can do it all. However, debugging issues can be a daunting task, especially for beginners. But now, Raspberry Pi has announced a new Debug Probe that can simplify the process of debugging for users.
The Raspberry Pi Debug Probe provides:
- A USB to Serial Wire Debug (SWD) bridge
- 
A generic USB serial adapter
- 
Cables to connect to a host computer, and to the debug target
Although the Raspberry Pi Debug Probe was created with the Raspberry Pi Pico and other RP2040-based devices in mind, it may be used to debug any Arm-based microcontroller that includes a SWD interface with 3V3 I/O.
The Raspberry Pi Debug Probe is a complete kit that enables easy and plug-and-play debugging for users. Priced at just $12, the Debug Probe includes a debugger board and a ribbon cable. It connects to the Raspberry Pi's GPIO pins, and the debugger board acts as an interface between the Raspberry Pi and the computer running the debugger software.
The Debug Probe is compatible with popular debuggers like GDB and pyOCD, making it an ideal choice for both beginners and experienced developers. It supports debugging over SWD interfaces and provides power to the target board. The kit also includes a 10-pin IDC ribbon cable that connects the Debug Probe to the target board.
One of the significant advantages of the Raspberry Pi Debug Probe is its simplicity. Users don't need to set up any drivers or configuration files to get started with debugging. It's a plug-and-play kit that works out of the box. Moreover, it's compact and can fit comfortably on a breadboard, making it an excellent choice for prototyping projects.
In addition, the Debug Probe is open-source, which means that users can modify and customize it to fit their specific requirements. The schematic and PCB layout files are available on the Raspberry Pi Documentation, and users can access the firmware code on GitHub.
To use the Raspberry Pi Debug Probe, users need to connect it to their Raspberry Pi's GPIO pins and install the debugger software on their computer. Once connected, they can use the debugger software to halt the target board's execution, inspect memory, and step through code.
In conclusion, the Raspberry Pi Debug Probe is an excellent choice for anyone looking for a simple and affordable debugging solution. Its plug-and-play nature and compatibility with popular debuggers make it an ideal choice for both beginners and experienced developers. And at just $12, it's an affordable investment for anyone working on Raspberry Pi projects.
Your Email Address Will Not Be Published. Required Fields Are Marked *